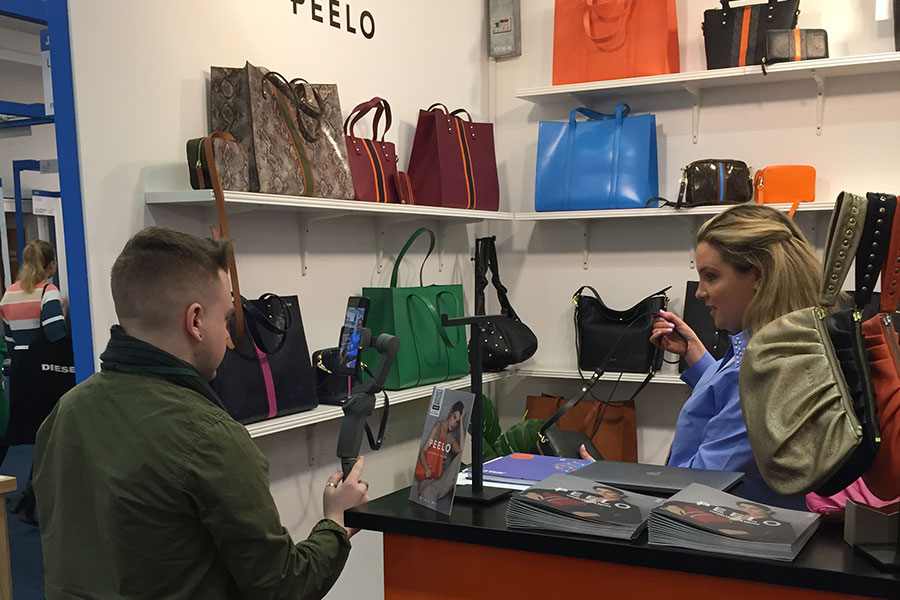 As per our previous post, part of our ongoing working promoting the Mark E Sheehan | Designer Irish brand involves attending events such as at the annual SHOWCASE Ireland trade event in the RDS.
Here we were creating content which promotes Julie Peelo and her Peelo Accessories brand.
Creative director Julie Peelo launched her Dublin-based design studio in 2020 after 20 years spent working in the fashion industry. She has combined her experience and passion for fashion to create her contemporary bag and accessory line, PEELO.
Again, the personal engagement you get with video content results in higher organic reach on social media platforms which gives you a worthwhile payoff for the time involved.